Your Optometrist in Honolulu, Hawaii
One-stop shopping for all your vision care needs!
Your vision is priceless! That's why you need an eye care center you can trust to give your eyes the attention they deserve. At Ala Moana Advanced Eye Clinic, our friendly, professional optometrists in Honolulu understand the value of clear and healthy eyesight. We bring skill and experience to a full range of eye care services including dry eye treatment and myopia management. We also offer other specialty eye care services. These include scleral lens fittings and ortho-k for adults.
Patients of all ages are welcome at our optometry clinic! Your eyes are always changing, so we personalize every eye exam in our Honolulu, Hawaii eye care center to meet the needs of each patient.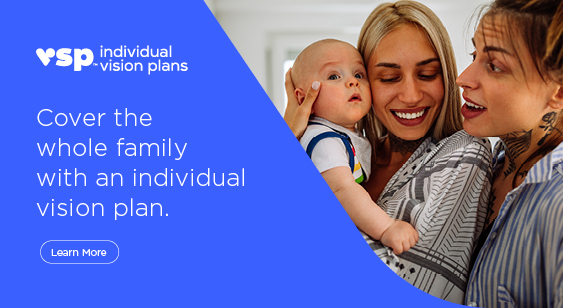 Top-of-the-Line Technologies Used At Ala Moana Advanced Eye Clinic
Our top-notch eye care center in Honolulu is equipped with state-of the-art eye care technology. This helps our Honolulu eye doctors provide every patient with ultra-precise results and progressive treatments as part of their eye exams.
Burning, itching, stinging, redness, blurred vision, and the need to constantly rub your eyes… These are all classic symptoms of dry eye syndrome. Dry eyes are common and can be very disruptive to your quality of life, causing a long list of annoying, painful symptoms.
Looking for an end to irritation caused by dry eye syndrome? We'll provide lasting relief with a variety of effective treatments and strategies.
Does your child wear glasses? Does every yearly eye exam lead to a stronger glasses prescription for your nearsighted kid? Many parents with nearsightedness, officially known as myopia, worry that their children will end up with the same poor vision they have.
High prescriptions are costly throughout a lifetime of use and are also associated with an increase in eye disease. We can assist with your child's Myopia and minimize their risk of future eye disease.
Everyone deserves sharp sight, and we are dedicated to providing patients who have the most complex eye conditions with clear, enjoyable vision. Specialty contact lenses, such as scleral lenses, can be made to fit a variety of corneal irregularities.
Scleral lenses are rigid contacts with an extra-wide diameter that vault over the cornea, coming to rest comfortably on the whites of your eyes. Book an eye exam and scleral lenses fitting.
Dr. Sakamoto, and staff, never fail to give you the best eye care possible! Very professional service, from your appointment request, till your eye care needs are solved!!! Do your eyes a great favor!!! Call Dr. Randall Sakamoto!!!
- Henry T.
Eyewear Can Be a Confidence Booster
Whether you want contact lenses or glasses, we make sure that you get both what looks good, but more importantly what works for your personal situation as well. We at Ala Moana Advanced Eye Clinic stand behind our products by knowing we offer high-quality eyewear manufactured by smaller, independent companies. We are continuously inspired by the beauty and individuality of handmade frames and the science and technology behind eye health and vision improvement.
We also ensure our employees are constantly learning and growing within this dynamic field.
Irritated?
Scratchy?
Burning?
Gritty?
Blurred Vision?
Watering?
QA with our Honolulu Eye Doctors
Daily Activities that can Cause Dry Eye?
Having heaters or fans that blow in your face, not drinking enough water or eating enough fruits & vegetables, smoking, wearing contact lenses that aren't a good match for your eyes, and using a computer for a long time without remembering to blink, can exacerbate dry eye symptoms. It is important to mitigate these causes.
Primary Causes of Myopia?
Myopia is caused by a combination of environmental and heredity factors. Studies show that if we can move the focal point in front of the mid peripheral retina we can slow the progression of myopia. The increased use of digital screens, as well as less time outdoors are also contributing factors.
What are Scleral Contact Lenses?
Scleral lenses are custom made lenses that rest on the sclera, the whites of your eyes. The size of the lens offers great vision that isn't possible with any other vision solution. These lenses provide a solution for those patients who can't wear other types of contact lenses due to dry eyes, complications from LASIK surgery, kerataconus, and other eye issues.
If you experience loss of vision, double vision, swelling, infection or any eye emergency, contact us immediately for guidance. We'll help you with the best treatment to prevent complications and promote long-lasting clear eyesight.
Please call our office at: 808-944-9911 for further instructions. If urgent, find the nearest emergency room.
Insurances We Accept At Ala Moana Advanced Eye Clinic
We provide both routine eye care and a huge range of optical choices. We accept Medicare and a number of private health insurance plans to help cover the costs.
If you need help figuring out your coverage, we invite you to call our practice for guidance before you come in for your visit. Our staff has extensive experience working with Medicare and many major insurance companies and will be glad to help you understand what benefits are available for you.
Jan 31, 2023
High myopia – severe nearsightedness – is associated with an increased risk of serious eye diseases such as retinal detachment, glaucoma, and cataracts.